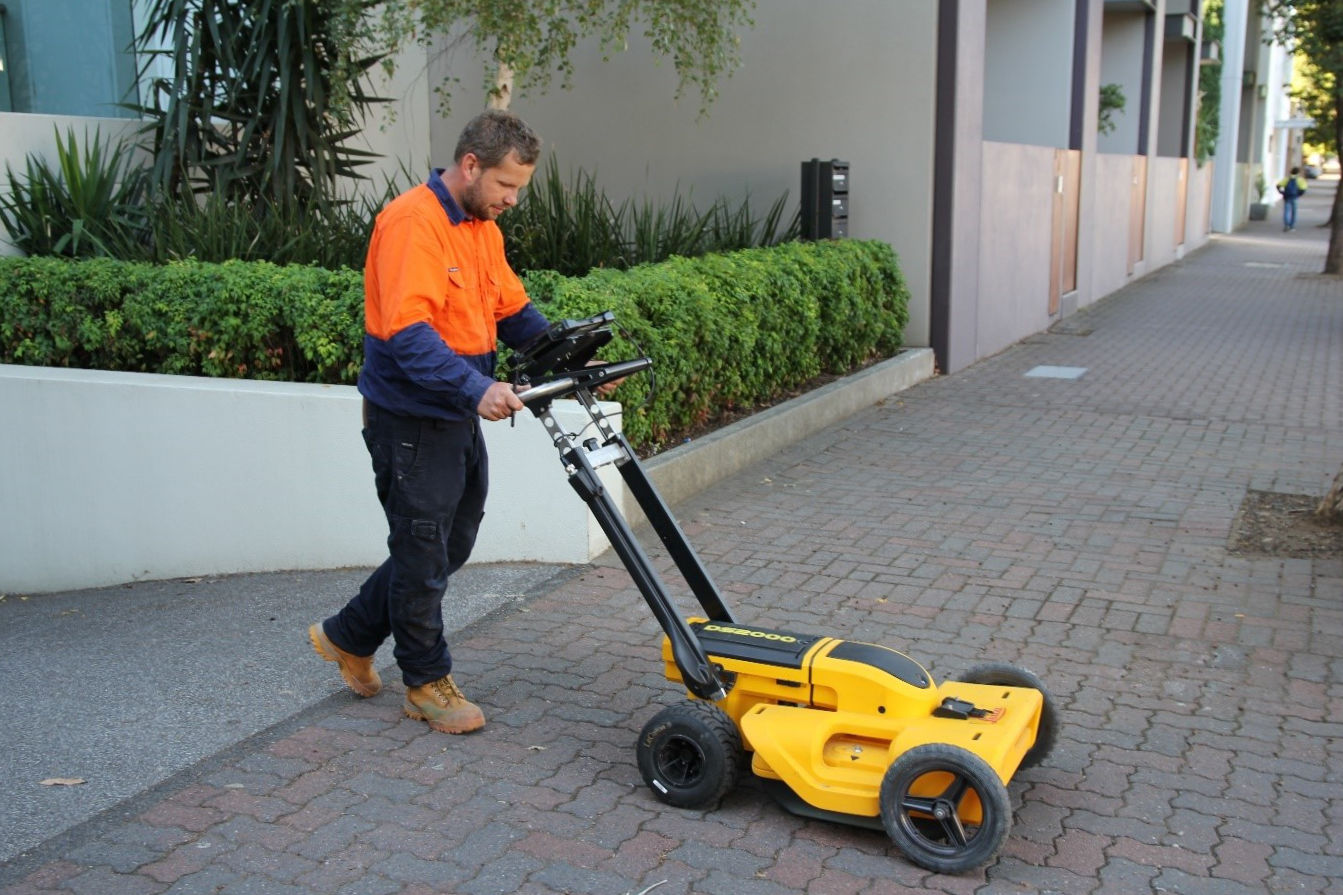 Underground service locating
Being able to identify and locate services can not only save lives and prevent injuries but can also prevent time and financial loss at whatever stage your project is at. Whether at the construction or planning phase, we at Pinpoint Service Mapping offer an accurate and efficient service to meet your business needs. Using a range geophysical locating techniques including Electromagnetic Induction, Ground Penetrating Radar as well as Radio Sonde Location. We can search and identify known services, unknown services and various ground anomalies.
Dial Before You Dig accredited, we can conduct various tasks including full service locating of an area, borehole clearances and drainage connection. With each survey we will conduct a Dial Before You Dig asset search before a site visit and can work to either the Department of Planning, Transport and Infrastructure (DPTI) or Australian Standards AS 5488—2013 depending on your requirement. Working alongside Alexander Symonds, we can accurately map services in conjunction with a topographical survey or provide a photo report depending on your needs and requests.
Survey services
At Pinpoint Service Mapping we can map your underground services by using a variety of survey techniques, and produce detailed plans or 3D models in any format you require. We also offer boundary identification surveys, re-establishment surveys and detail surveys. No matter the project, our qualified surveyors can deliver fast, accurate surveys tailored to your needs. We provide a range of world-class residential survey solutions to help you get the right information before you create an easement, build a new fence, subdivide or start construction, saving you costly delays in the long run. We approach every project with an understanding of your needs for timeliness, accuracy and value, and we tailor our solutions to fit.
Architects and engineers will need a site survey before they begin concepts and detail designs. Local councils may also require this survey to understand how your development will affect surrounding properties. Whether you're looking to renovate or build a new home, we can design and deliver a tailored, affordable survey solution to meet your specific requirements and goals.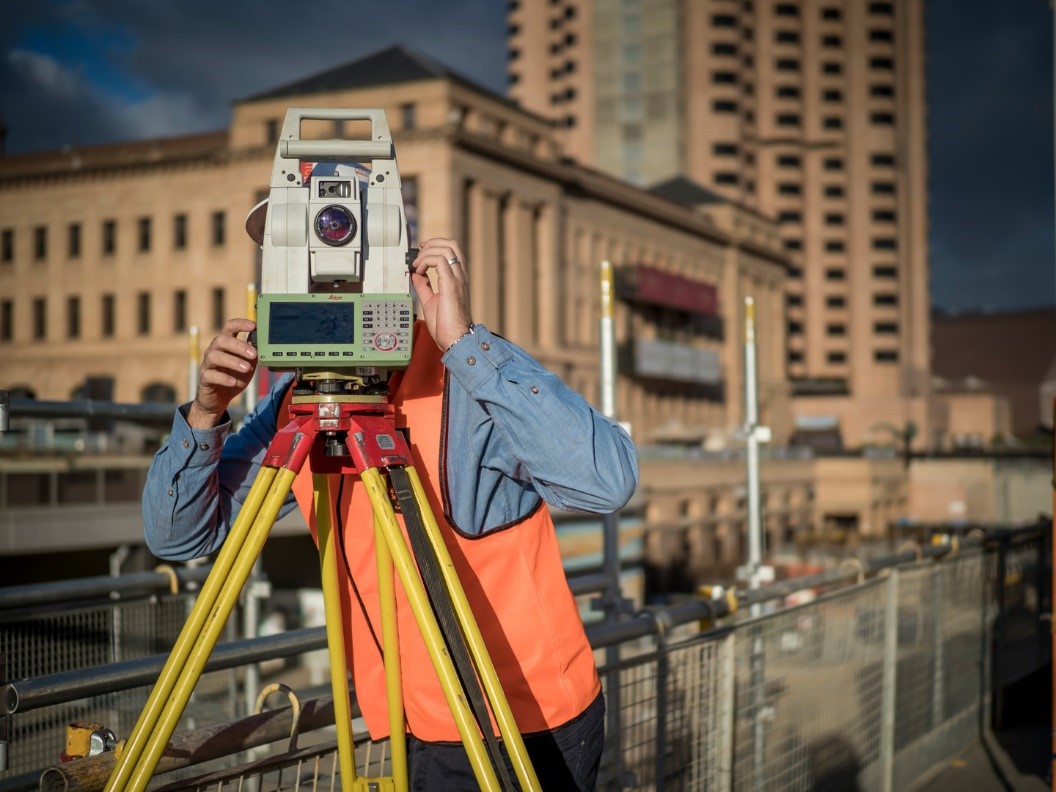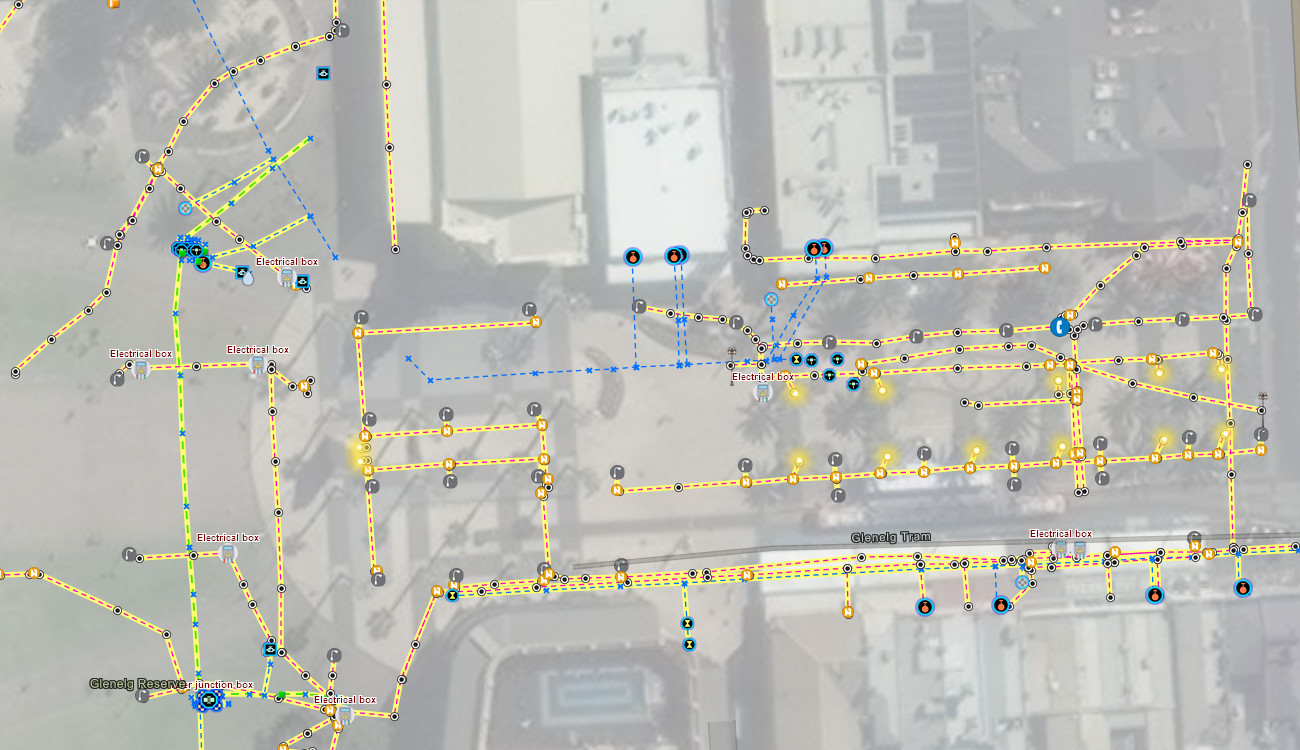 GIS & 3D visualisation
With accurate service location, the underground utilities can be presented as digital geographic information systems (GIS) maps showing the location of the services in relation to the terrain and above ground structures. 2D and 3D maps provide proactive, precise solutions delivering the critical information needed for the design, planning and construction of projects of all sizes. GIS mapping has the advantage of providing utility attribute data such as the asset, type, depth, material, owner and importantly the data quality and accuracy levels in accordance with the Australian Standard AS5488.
Our GIS solutions can deliver the utility information as raw GIS data for incorporation with your GIS or asset management systems, personalised online web maps displaying the required information or 3D utility visualisation.